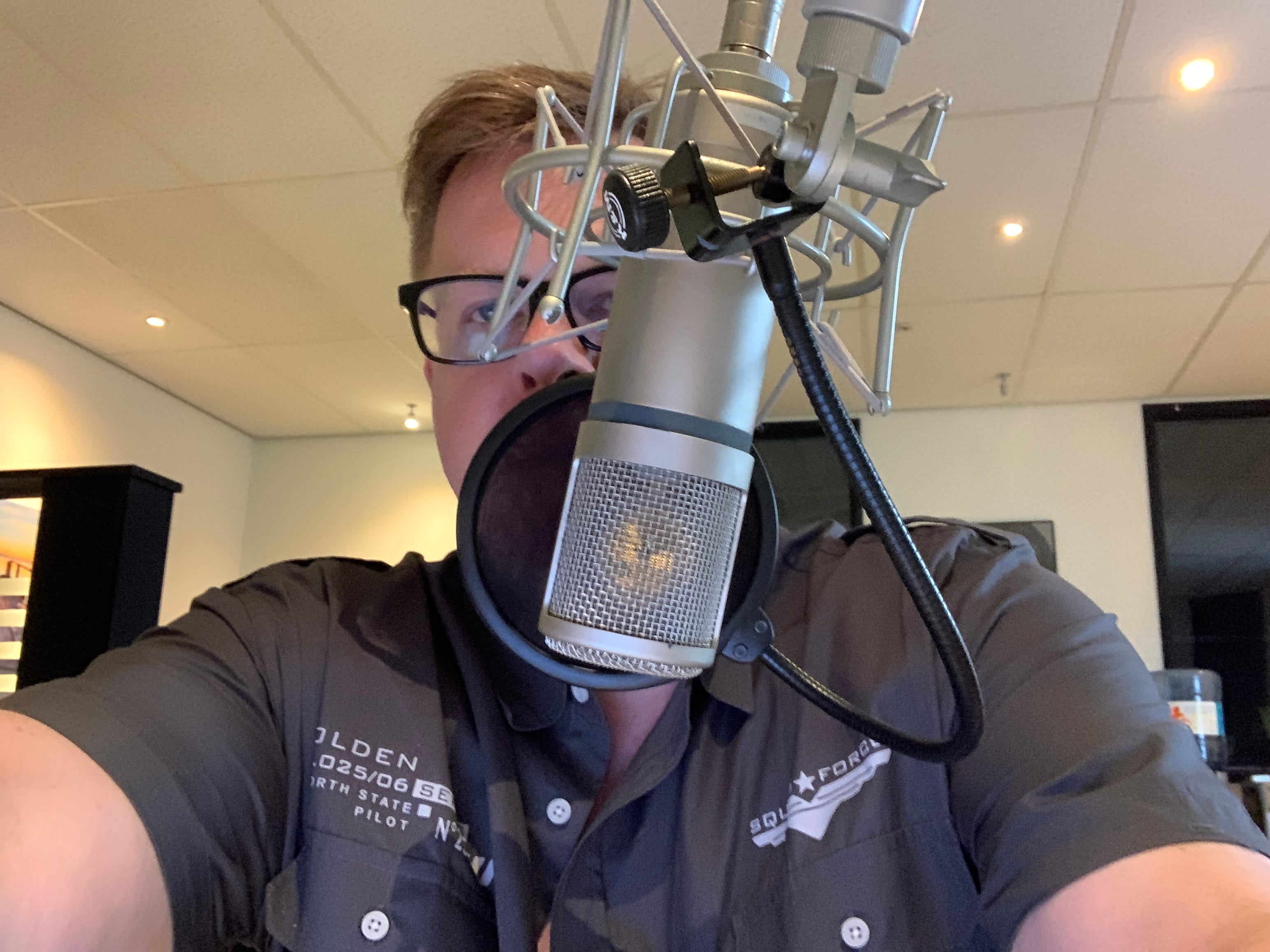 Voor jouw productie snel op zoek naar... de perfecte 'VOICE'?

Een mooi en opvallend klinkende 'reclamestem', een professionele voice-over die alle stijlen aankan?
Voor fijn rustige uitleg voor online e-learning, voor opvallende tv- of radiocommercials of een griezelig spannende filmtrailer, tot een sympathieke verteller als je audiogids bij een tentoonstelling, of een beschaafde en enthousiaste voiceover voor tijdens je event, ook live?

Gevonden! Ik ben Eric Holzhauer en ik help je graag. Je kent me bijvoorbeeld van het jarenlang stationvoice zijn voor BNR Nieuwsradio, het Zweedse TV Shop, Big Diet van Endemol, als inval-nieuwslezer bij bijvoorbeeld Edwin Evers in de ochtenshow, als stem van de Tango Tankstations in heel Nederland ('vergeet je tankdop niet!'), e-learning voor bijvoorbeeld Nationale Nederlanden, je vriendelijke nederlandse audioguide in musea in binnen- en buitenland, tot spannende bioscoop-filmtrailers en stoere hitradio die uit je speakers knalt.

Met perfecte opnamen in eigen studio werkt het heel gemakkelijk: stuur je tekst en je krijgt binnen 48 uur perfect gebruiksklare voiceovers retour, handig in je e-mail.

Natuurlijk ook desgewenst met live meeluisteren en regie online; of voor opnamen met de klant in uw éigen studio, waar dan ook.

Representatief, met uitstekend tekstbegrip én, dat is het belangrijkste, met het goed communicerend overbrengen van de key-message aan de doelgroep: waar drááit het om?

Luister hieronder naar enkele voorbeelden; en neem gerust 24/7 contact op via eric@showbizz.nl. 'We zitten voor u klaar!'


Content from Soundcloud can't be displayed due to your current cookie settings. To show this content, please click "Consent & Show" to confirm that necessary data will be transferred to Soundcloud to enable this service. Further information can be found in our Privacy Policy. Changed your mind? You can revoke your consent at any time via your cookie settings.
Consent & Show
Content from Soundcloud can't be displayed due to your current cookie settings. To show this content, please click "Consent & Show" to confirm that necessary data will be transferred to Soundcloud to enable this service. Further information can be found in our Privacy Policy. Changed your mind? You can revoke your consent at any time via your cookie settings.
Consent & Show
Content from Soundcloud can't be displayed due to your current cookie settings. To show this content, please click "Consent & Show" to confirm that necessary data will be transferred to Soundcloud to enable this service. Further information can be found in our Privacy Policy. Changed your mind? You can revoke your consent at any time via your cookie settings.
Consent & Show
Content from Soundcloud can't be displayed due to your current cookie settings. To show this content, please click "Consent & Show" to confirm that necessary data will be transferred to Soundcloud to enable this service. Further information can be found in our Privacy Policy. Changed your mind? You can revoke your consent at any time via your cookie settings.
Consent & Show
So, who you're gonna call for Dutch voiceovers?
Eric Holzhauer, during office hours: +31 619 600 285, or better, email anytime: eric@showbizz.nl. Yes: professional home studio, perfect recordings, live online directed when desired, montage sync to video. Also for perfect translating from english/american and german concepts to stylish Dutch, and professional copywriting. Delivery always within 48 hours via WeTransfer.

We helpen je graag, mail gerust even: eric@showbizz.nl. Fijne dag, en graag 'tot horens' in uw mediaproductie!