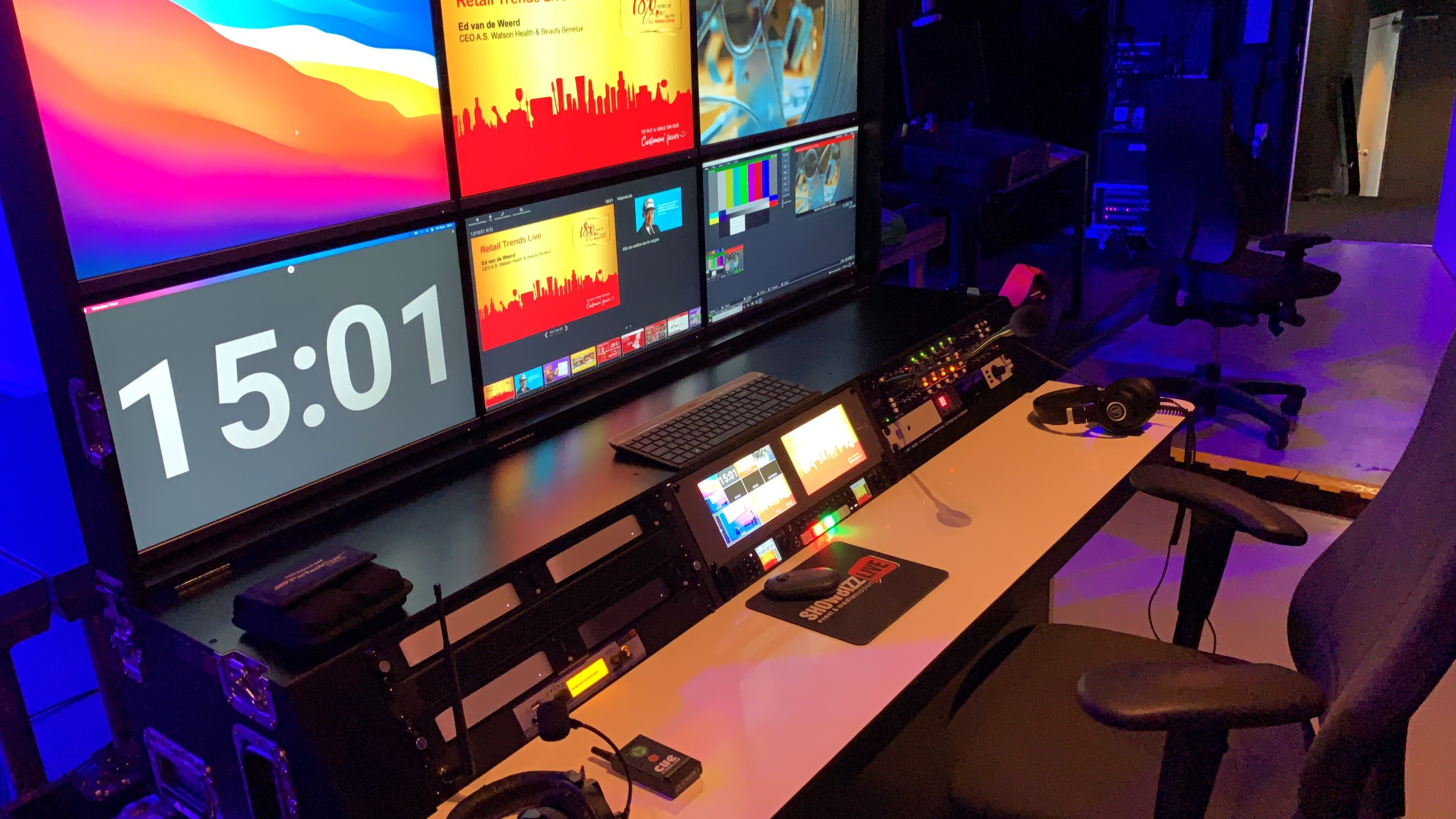 Dé voice voor aansprekende
producties!

Zoek je een mooie en opvallende 'stem', een professionele voice-over, die voor veel stijlen inzetbaar is? Gevonden!

Eric Holzhauer, een mooie 'native dutch voice talent'-stem, breed inzetbaar van heel serieus tot heel vrolijk, altijd enthousiast om het echt perfect te doen, met prima tekstbegrip, en heel veel ervaring. Direct aan de slag? Mail Eric nu meteen even via [email protected].

Met professionele opnamen hier in eigen studio werkt het heel gemakkelijk: email de tekst, en u krijgt altijd binnen 48 uur (maar meestal nog dezelfde dag) perfect gebruiksklare voiceovers gemakkelijk online te downloaden retour. Natuurlijk netjes kant en klaar professioneel gemonteerd, met alleen de beste takes, binnen de gewenste tijd; en vanzelfsprekend zonder storende bijgeluiden als ploppen, clicks of onnatuurlijke ademhalingen, zodat u het fijn direct en snel kunt gebruiken.

Landelijke spots? Natuurlijk kunt u via een van de bekende systemen ook live van afstand meeluisteren tijdens de opname, en aanwijzingen geven. Of, we plannen koffie voor opnamen met uw klant in uw eigen studio, waar dan ook.

Wist u dat Eric naast ook een ervaren (redacteur en) nieuwslezer, ook een heel goede event-voiceover is? Mooi representatief zakelijk/officieel klinkend, en waar het mag zeker ook enthousiast. Beschaafd en perfect improviserend, live 'buiten beeld' aanwezig op uw evenement: men zal denken dat het opgenomen was, maar dat is het niet - zo kunt u ter plekke perfect inspelen op eventuele lastminute ontstane wijzigingen in het programma, zonder dat iemand er iets van merkt.


Luister hieronder naar verschillende stijlvoorbeelden, qua sfeer oplopend van heel serieus tot leuke hitradio: dramatisch, vriendelijk, business, voicemail, explainer, vrolijk en powerful.

Prijzen? Voiceovers voor lokale spots 50 euro, voicemail-boomstructuren vanaf 75 euro, regionale spots 150 euro, landelijke spots vanaf 350 euro, een dag of avond live event-voiceover-presentatie 500 euro (inclusief niet-rondzingende microfoon en voiceprocessor, inprik-klaar voor uw geluidsbedrijf); overig op aanvraag. Mail uw teksten en voorstel wanneer u maar wilt even naar [email protected], en u krijgt heel snel reactie. Oh ja, en: niet tevreden, geen factuur.
voice 4 video
Postproductie - behalve voice-over, is Eric Holzhauer ook op hoog niveau vertaler en copywriter. U heeft een buitenlandse versie van een programma voor de Nederlandse markt? Nieuwe voiceovers keurig vertaald en 'sync to video' gebruiksklaar voor u gemonteerd, al dan niet handig aan de hand van de 'guide voice' uit de eerdere taalversie van uw programma.

Hier een voorbeeld in reportage / dramatisch / nieuwsstijl: even een serieus momentje. Wees gerust, de voorbeelden worden verder scrollend steeds vrolijker.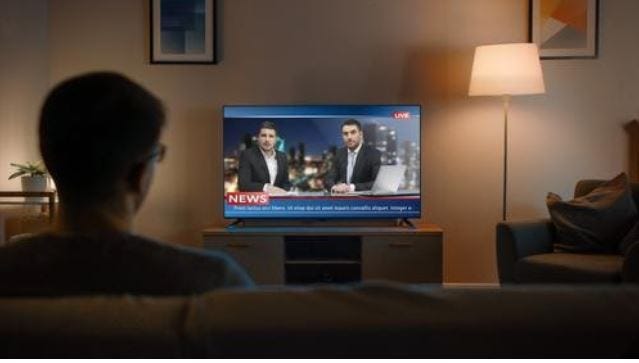 Documentaire-stijl. Vriendelijk informatief voor bijvoorbeeld audioguides; of op persoonlijk aansprekende wijze aandacht vragend, tot nadenken aanzettend.

(Mobiel: klik hieronder bij een melding op 'consent & show' en daarna steeds bij ieder voorbeeld even op 'listen in browser').
Content from Soundcloud can't be displayed due to your current cookie settings. To show this content, please click "Consent & Show" to confirm that necessary data will be transferred to Soundcloud to enable this service. Further information can be found in our Privacy Policy. Changed your mind? You can revoke your consent at any time via your cookie settings.
Consent & Show
Voicemail: 'dutch' american english
Voor internationaal opererende Nederlandse bedrijven: een representatieve telefoonstem in american english, maar met een herkenbaar 'dutch accent'.
Content from Soundcloud can't be displayed due to your current cookie settings. To show this content, please click "Consent & Show" to confirm that necessary data will be transferred to Soundcloud to enable this service. Further information can be found in our Privacy Policy. Changed your mind? You can revoke your consent at any time via your cookie settings.
Consent & Show
Business style
Voor billboards, nieuws, zakelijke commercials, of nieuwsradio-vormgeving zoals Eric dat enkele jaren met veel plezier deed voor BNR Nieuwsradio.
Demo's hoeven niet altijd lang te zijn.
Content from Soundcloud can't be displayed due to your current cookie settings. To show this content, please click "Consent & Show" to confirm that necessary data will be transferred to Soundcloud to enable this service. Further information can be found in our Privacy Policy. Changed your mind? You can revoke your consent at any time via your cookie settings.
Consent & Show
Voicemail Nederlands - direct response boomstructuren
Van business tot groothandel: een prettige Nederlandse telefoonstem als representatief visitekaartje van uw bedrijf.
Content from Soundcloud can't be displayed due to your current cookie settings. To show this content, please click "Consent & Show" to confirm that necessary data will be transferred to Soundcloud to enable this service. Further information can be found in our Privacy Policy. Changed your mind? You can revoke your consent at any time via your cookie settings.
Consent & Show
E-learning
Een fijn rustgevende populaire stijl voor explainer-video's voor gecompliceerde systemen, apparaten of machines; of interne trainingen zoals voor Nationale Nederlanden of Total Energies.
Content from Soundcloud can't be displayed due to your current cookie settings. To show this content, please click "Consent & Show" to confirm that necessary data will be transferred to Soundcloud to enable this service. Further information can be found in our Privacy Policy. Changed your mind? You can revoke your consent at any time via your cookie settings.
Consent & Show
Business promotion met impact
Beschaafd krachtig populair voor business. Denk aan stoere sponsor-infomercials bij events of sport.
Content from Soundcloud can't be displayed due to your current cookie settings. To show this content, please click "Consent & Show" to confirm that necessary data will be transferred to Soundcloud to enable this service. Further information can be found in our Privacy Policy. Changed your mind? You can revoke your consent at any time via your cookie settings.
Consent & Show
Popup event-radiovormgeving
Vormgeving voor een eendags actie-radiostation (zie www.showbizzlive.nl) zoals bijvoorbeeld Hartstocht Radio: waarbij duizenden lopers met hun oortjes in swingend op pad gaan om geld bij elkaar te lopen voor onderzoek.
Content from Soundcloud can't be displayed due to your current cookie settings. To show this content, please click "Consent & Show" to confirm that necessary data will be transferred to Soundcloud to enable this service. Further information can be found in our Privacy Policy. Changed your mind? You can revoke your consent at any time via your cookie settings.
Consent & Show
Powerful radio-imaging
Professionele stoere radio imaging, populaire actiepromo's, soms met een knipoog.
Om in je cabrio, lekker met de wind door je haar, en met het volume van je radio máximaal, lekker van te genieten.
Content from Soundcloud can't be displayed due to your current cookie settings. To show this content, please click "Consent & Show" to confirm that necessary data will be transferred to Soundcloud to enable this service. Further information can be found in our Privacy Policy. Changed your mind? You can revoke your consent at any time via your cookie settings.
Consent & Show
All styles summary / commercials
Tot slot: een korte diverse stijlen-demo.
Content from Soundcloud can't be displayed due to your current cookie settings. To show this content, please click "Consent & Show" to confirm that necessary data will be transferred to Soundcloud to enable this service. Further information can be found in our Privacy Policy. Changed your mind? You can revoke your consent at any time via your cookie settings.
Consent & Show
Nog een keertje luisteren? Refresh dan de pagina.
So, need Dutch voiceovers? Call Eric.
Eric Holzhauer, during office hours: +31 619 600 285, or better, email anytime: [email protected]. Yes: professional studio, perfect recordings, live online directed when desired, montage sync to video. Also for perfect translating from english/american and german concepts to stylish Dutch, and professional copywriting. Delivery of perfect recordings always within 48 hours (mostly the same day) via WeTransfer.

Dus, passende mooie Nederlandse voice-overs, met eventueel ook goede en creatieve scriptvertaling van buitenlandse teksten naar Nederlands nodig? Eric Holzhauer helpt altijd graag, en met heel veel plezier. Mail wanneer u maar wilt: [email protected], en u krijgt heel snel antwoord.

Graag weer tot snel, in een mooie mediaproductie!